Posted by

5Boroughs Insurance Agency

on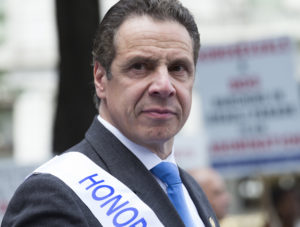 After what a collision repair trade group called a four-year lobbying effort, Democratic Gov. Andrew Cuomo has signed a bill mandating that insurers must tell customers about the New York shop choice law.
"The passage of this bill is the culmination of 4 years of conversations and meetings with the NYS Assembly and Senate members to garner support and understanding of the issues facing consumers when filing and processing a claim with their insurance company for property damage to their vehicle," New York State Auto Collision Technicians Association Executive Director Ed Kizenberger said in a statement Tuesday.
Cuomo signed Assembly Bill 7738 earlier Tuesday. It takes effect Jan. 1, 2017, according to NYSACTA.
The bill adds a clause to Insurance Regulation 2610 stating that insurers must give out estimates that also in at least 12-point font remind the customer of their right to pick their collision repairer.
"PURSUANT TO SECTION 2610 OF THE INSURANCE LAW, AN INSURANCE COMPANY CANNOT REQUIRE THAT REPAIRS BE MADE TO A MOTOR VEHICLE IN A PARTICULAR PLACE OR REPAIR SHOP. YOU HAVE THE RIGHT TO HAVE YOUR VEHICLE REPAIRED IN THE SHOP OF YOUR CHOICE," the estimates must state. It's actually larger text than in the original version, which delivered the message in 10-point font.
NYSACTA noted that direct repair programs' influence "has some consumers confused as to their rights after a crash. Especially when directed to take a vehicle to a drive-in facility that is housed in a repair shop."
The bill, sponsored by Assemblyman Bill Magnarelli, D-Syracuse, and state Sen. John DeFrancisco, R-Syracuse, passed the Assembly 128-8 and the Senate 62-0 on June 17.
"This bill, now law, goes a long way to protect and inform consumers," NYSACTA President Mike Orso said in a statement. "They need to know they have the right to take their vehicles to the shop of THEIR choice. Some tactics being used by some insurers direct consumers to drive-in network locations, which may indeed be body shops, where consumers may get the impression they are required to have the vehicle repaired at that shop."
Orso noted that besides this reminder of the "ultimate choice," New York regulations demand inspections be "'at the convenience of the consumer,' meaning they can meet the appraiser at the shop or location of their choice as to avoid further pressure."
Filed Under: 1st, Auto Insurance, Business Insurance, Car Insurance, Commercial Insurance, independent agent, Insurance News