Posted by

5Boroughs Insurance Agency

on
Despite stricter requirements and tough new crash tests more vehicles earned top marks from the Insurance Institute for Highway Safety.
This year, 71 vehicles earned the Insurance Institute for Highway Safety's Top Safety Pick awards compared to 39 last year.
That number includes vehicles winning the Institute's stringent Top Safety Pick Plus award, a feat managed by 33 vehicles this year, 11 more than last year. The Insurance Institute, a private group financed by auto insurers, puts vehicles through various crash tests to measure how well they protect occupants. These tests are different from those performed by the federal government's National Highway Traffic Safety Administration.
The Insurance Institute reports its crash test results on a four-step scale: Poor, Marginal, Acceptable and Good.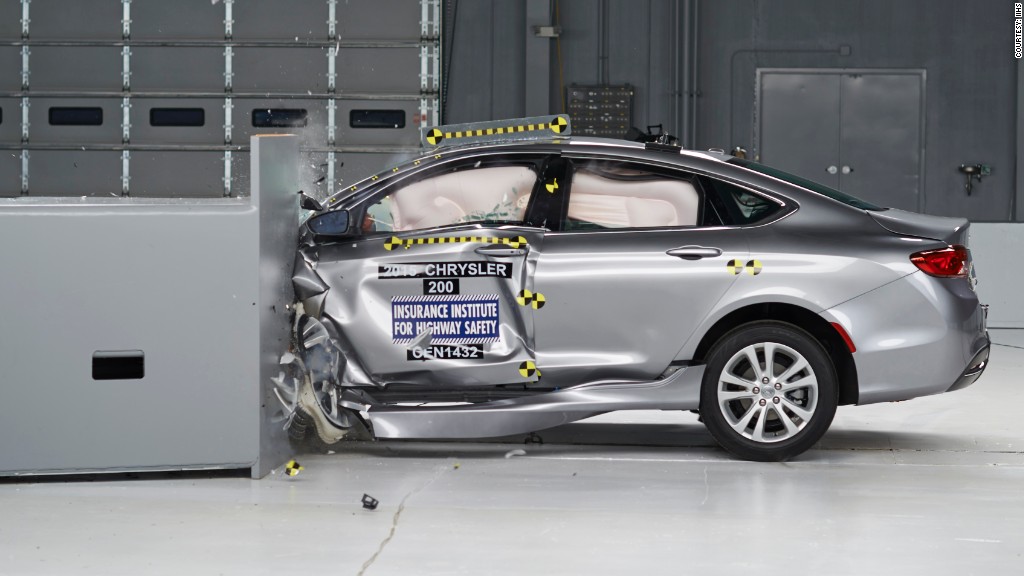 To qualify for the Top Safety Pick Award a vehicle must get at least an Acceptable rating in the Institute's challenging Small Overlap Crash test and a Good rating in the Institute's other tests. The other tests measure performance in front impacts, side impacts, rollover crashes and, for whiplash protection, in rear-end collisions.
The Small Overlap test was added to the regimen only in 2012. In it, the vehicle hits a barrier at 40 miles per hour with just one-quarter of its front bumper. The impact occurs on the left side, just in front of the driver's seat. This concentrates crash forces in a small area that's outside of the strong crash safety structures built into most new vehicles.
Some vehicles had to be significantly re-engineered to perform well in the Small Overlap test. For instance, the Toyota Prius v had originally been one of the worst performers in this test. Toyota made some changes to the car, including lengthening side curtain airbags, and the 2015 model year Prius v performed well.
To earn a Top Safety Pick Plus award a vehicle must meet Top Safety Pick requirements but must also have an automatic braking system to help prevent or at least reduce impacts. That's a tougher standard than the Institute used last year when a vehicle only had to have a front collision warning system. Automatic braking was not required then.
Consumer Reports' Most Reliable Cars
"Although forward collision warning on its own is a valuable feature, we decided to tighten our criteria to encourage manufacturers to offer autobrake," Insurance Institute president Adrian Lund said in a statement. "Systems that don't require a driver response to avoid or mitigate a cash have the most potential for reducing crashes."
Asian brands dominate these awards. Toyota (TM), including its Lexus and Scion brands, had the most vehicles — 12 in all — winning at least a Top Safety Pick Award. Honda (HMC), including its Acura luxury brand, had the second most award winners with a total or 10.
Filed Under: 1st, Auto Insurance, Business Insurance, Car Insurance, Commercial Insurance, independent agent, Insurance News
|
Tagged With: Insurance Agent, New York, Staten Island